Conquer your TGDI engine challenges with Afton's API SN PLUS solutions
---
Afton is committed to providing solutions for our customers that help them and their customers meet performance expectations. As such, we've identified new additive package technologies in accordance with API SN PLUS.

Afton's HiTEC® 11145 passenger car engine oil additve meets API SN PLUS, while HiTEC® 11180 passenger car engine oil additve meets ILSAC API SN PLUS and GM dexos 1™ Gen 2 approval. We designed our solutions to provide a broader performance enhancement for API SN PLUS with improvements in pre-ignition, wear, cleanliness and fuel economy. These products have already been tested in the new Sequence IX (formerly Ford LSPI test) and comfortably meet the proposed industry limits. Both additives packages are available for purchase now and qualification testing to support a licensed claim set will be finalized and completed well ahead of the first allowable use date which is May 1, 2018.

The API SN PLUS category will provide enhanced performance for TGDI designs protecting against lubricant derived pre-ignition. Afton's products, HiTEC® 11145 and HiTEC® 11180, will not only meet the anticipated demands of the new category, but have also been designed to provide excellent protection for TGDI engine designs in other key areas: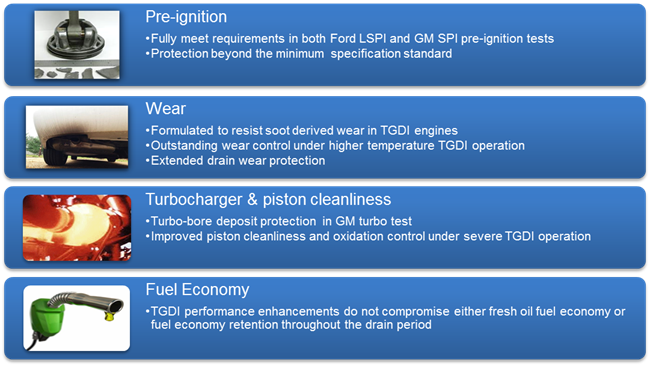 Click here to see the infographic on how Afton is leveraging our validated multi-physics model to understand the effects of deposit properties on pre-ignition.