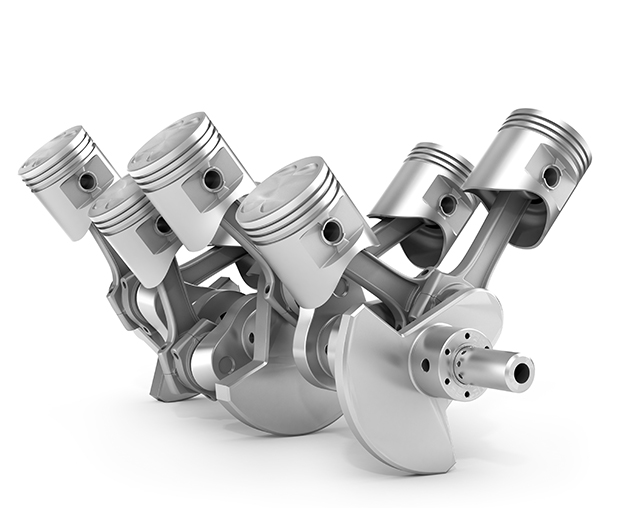 Innovative additives tailored to unique product needs
Afton engine oil additives help set oil products apart in the marketplace for heavy-duty, railroad, motorcycle and passenger-car engines.
Engine Oil Additives
Engine Oil Additives
Afton Chemical develops engine oil additives tailored to our customer's unique product needs for heavy-duty engines, railroad locomotives, motorcycle (2T / 4T) engines and passenger cars.

Our holistic approach to oil additive formulation allows us to go beyond developing standard engine oil additive packages. We work with our customers and offer insightful ideas to uncover the best strategies to differentiate their products in the market. By working with us to set their products apart as value leaders, our customers are better able to exploit market opportunities and meet profit goals.
Market Differentiators
Our passenger car additive packages are designed to meet our customers' specific needs for marketing claims, such as durability or fuel economy, in addition to meeting relevant OEM approvals.

Afton's heavy-duty engine oil additive package developments begin with insight. This includes a comprehensive understanding of how truck drivers, fleet operators, mining houses and construction companies operate, and what they value when it comes to heavy-duty diesel engine oils.

We provide Olefin copolymer (OCP) viscosity index improvers (VII) in both solid and liquid form, and different shear stability index, to meet our customers' diverse needs.
As engine oil needs continue to evolve in emerging economies around the globe, Afton has been developing specialized solutions for the harsh conditions found within these regions.

Afton Chemical has an extensive program of new product development in engine oil additive technology. Current initiatives include:
API SN Plus is a new industry specification proposed by the OEM's introducing the additional performance demand of LSPI (low-speed pre-ignition) protection to enhance the current GF-5 category. To find out more about LSPI protection, click here.
Differentiating technology that enabled our customers to achieve greater market share and brand prestige
Developing mid-SAPS technology for the next generation of passenger car engine oils for Europe
Implementing the newest PCMO technology (ACEA 2016; ILSAC GF-6A & GF-6B and API SP; dexos1™ 2015) into key markets
Incorporating the latest technology for the mainline heavy-duty segment with superior performance benefits
FAQs
No, the move to GHS SDS and labels does not cause Afton's products to change. There is no change to the chemistry, formulations, hazards, or performance of our products. The change is to how OSHA and other regulatory authorities require us to classify and label our products and how we communicate the hazards.

Yes it is [email protected]

PC-11 represents an exciting change to the Heavy Duty Engine Oil Market. These new oils will deliver oxidation, fuel economy, and durability benefits compared to preceding specifications.
Product Stewardship Summaries