Harsh Conditions Oil
---
In recent times, we have seen a number of changes to the world's emerging markets. Populations, foreign investment and infrastructure continue to improve, presenting new opportunities for businesses to grow. The rise of the middle classes, disposable income and growing younger populations highlight an ever growing desire for mobility. Across these markets, cars and SUV sales are expected to increase dramatically ultimately leading to a growth in engine oil demand.
However, significant challenges are posed when formulating engine oil.
At Afton Chemical, we identified that driving conditions within these markets can be particularly challenging - with three significant factors affecting Engine Oil lubrication both today and in the future. In isolation, these three challenges are often seen around the Globe; however it is the combination of all three that makes driving conditions some of the toughest environments on the planet.

Learn more about these three factors affecting Engine Oil lubrication by watching the videos below, or check out our Harsh Conditions Case Study on Africa and the Middle East to find out about Afton's unique testing capabilities.
.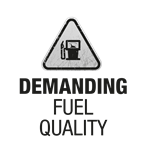 With an average of over 1000ppm Sulfur in the Fuel, keeping engines clean in this environment is
a significant challenge with breakdowns caused by piston deposits and dirty engines.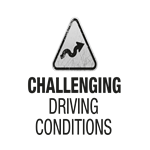 The percentage of damaged, unpaved roads is high, put together with the impacts of overloading, stop/start driving conditions from urban traffic and changes in altitude and you will surely see the impact that this has on engine life and performance.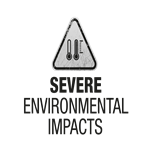 Dust and sand storms are common and being able to prevent engine wear from these severe conditions is critical within the region.
View our Harsh Conditions Case Study on Africa and the Middle East
.