Introducing Greenclean™ 3 Detergent Technology
---

With more stringent emission regulations coming to North America, combined with today's sophisticated diesel engines and challenging operational environment, maximizing the performance and optimizing the operation becomes essential.

Greenclean™ 3 detergent technology sets new standards for diesel engine protection, saving you money while safeguarding the key assets of your business.

THREE WAYS TO PROTECT YOUR OPERATION
SAVE
FUEL

By Restoring
Fuel Economy
Up To 5.1%*

Every fill-up takes you further down the road.
Greenclean™ 3 cleans to new levels in the most
demanding commercial applications. Enhancing
the power and fuel economy of your latest
vehicles running on modern fuels while also
protecting your older technology equipment.
MINIMIZE
DOWNTIME

With Best-In-
Class Engine
Cleanliness

Our new formulation provides added protection
against the build-up of deposits, helping extend
maintenance intervals to ensure you can go that
extra mile without compromising on performance.


REDUCE
EMISSIONS

.


For a Cleaner
Environment

Enjoy best-in-class technology that reduces
harmful CO2 and NOx emissions from fleet
operations. Performance proven and tested for
US trucks with US fuels, giving you peace of
mind for trouble-free vehicle management.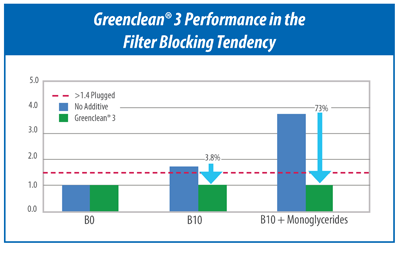 Afton has over 90 years of experience delivering enhanced fuel quality through innovation. During that time we have been associated with some of the best known and most respected fuel brands. That's reassurance from a world leader in additive technology!

IT'S THE EASIEST TUNE-UP YOU WILL EVER MAKE
Contact your Afton representative for more information about these
and other benefits that Greenclean™ 3 can provide.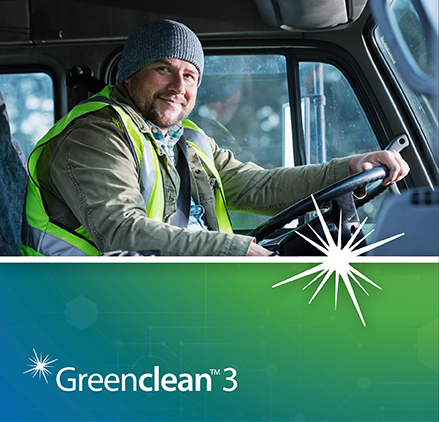 *A Class 8 North American-relevant Commercial Fleet was tested in real-world conditions using a diesel fuel treated with Greenclean™ 3, versus untreated diesel.
© 2022. Afton Chemical Corporation is a wholly owned subsidiary of NewMarket Corporation (NYSE:NEU) Greenclean™ is a trademark of Afton Chemical Corporation