Introducing the Wind Turbine Microbotz Guide
---
We are excited to share our Wind Turbine book, giving you a comprehensive guide to all things Wind Turbine. This book is the final publication in our limited-edition box set of Microbotz
TM
Guides to Industrial Lubricants.
Afton continues to stay at the forefront of wind turbine technology through collaborative projects with a range of industry organizations and OEMs. Wind turbines have grown in power output while also requiring accessibility-driven extended drain intervals, resulting in more challenging turbine performance demands on both lubricants and lubricant additives. From off-the-shelf products to bespoke creations, our depth of wind turbine experience and proven technology ensure we can provide flexible solutions for your needs.
This guide will help you navigate the complex world of Wind Turbine end-use applications, lubrication needs, key OEMs, significant tests, and specifications, as well as explaining the Afton industrial Wind Turbine product range. It is designed for use by our customers, distributors, and employees, as well as OEMs.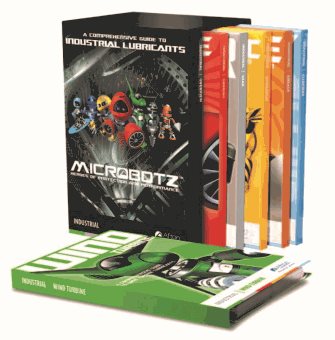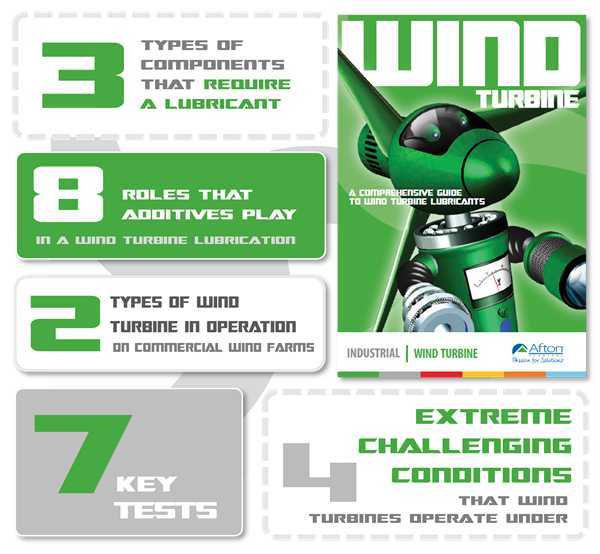 Click here to register your interest in receiving a copy of the New Wind Turbine MicrobotzTM Guide in addition to any of the other Microbotz books (Industrial Gear, Turbine, Hydraulic, Grease, Slideway).
Click here for more information on Afton's Wind Turbine additives.