Webinar: Future Powertrains for Commercial Vehicles

Join us for a webinar on the 12th of October, 2023 at 10 am (BST, UK)!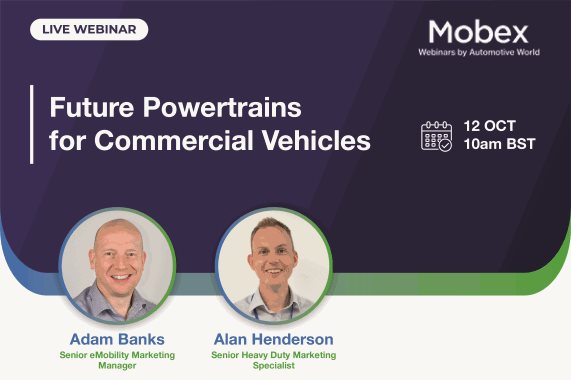 Hosted by Automotive World, this webinar will look at how Commercial Vehicle technology is changing fast in response to challenging emissions legislation, creating new lubricant needs.
In the first installment of a three-part webinar series, Adam Banks and Alan Henderson of Afton Chemical will explain which energy sources and hardware will be chosen by heavy truck manufacturers. The experts will also discuss how OEMs can optimise ICE systems, options for electrification, and the lubricant implications for these.

Key topics and takeaways:
Gain insight into the drivers for change and subsequent OEM responses
Understand the mix of hardware technology by energy source
Learn about the lubricant requirements for future combustion engines and hybrid and electric systems

Click here to register your attendance to this free event!
We look forward to speaking to you! Can't attend live? Register anyway, and Automotive World will send you a link to the slides and a video of the webinar when it's finished.

Any further questions? Fill in a website form, and we will get back to you.