Webinar: Electrified commercial vehicles and lubricants

Join us for a webinar on the 7th of November, 2023 at 10 am (GMT, UK)!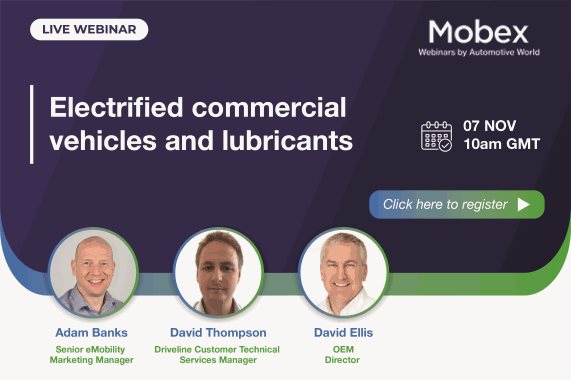 Hosted by Automotive World, this webinar will look at how electric commercial vehicles (eCVs) have very different lubrication needs than their ICE forebears. Multiple concepts exist for hardware, each with further choices on lubricating them.
In the second of a three-part webinar series, Adam Banks and David Thompson of Afton Chemical will explain the diverging hardware options, the resulting lubricant needs, and how the industry is addressing them. This will include transmissions for electrified trucks and systems that require eCoolants.

Key topics and takeaways:
Understand options for eCV layouts
Learn about eCV transmission lubricant requirements
Gain insight on eFluids for electrified drivetrains
Click here to register your attendance to this free event!
We look forward to speaking to you! Can't attend live? Register anyway, and Automotive World will send you a link to the slides and a video of the webinar when it's finished.

Any further questions? Fill in a website form, and we will get back to you.