Afton Chemical speaking at the CTI Symposium Germany 2023
We are excited to announce that Afton Chemical's Dr Susie Hurley will be speaking at the CTI Symposium Germany 2023! The event will be held from 5th-6th December at the Estrel Hotel in Berlin, Germany. Susie will be discussing 'Additive technology to improve efficiency and durability of the eAxle system'.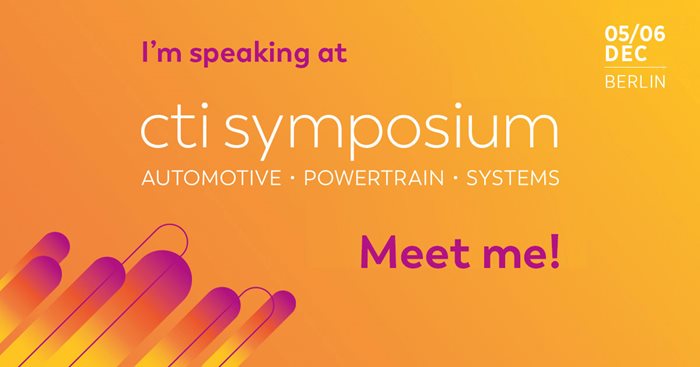 Key topics and takeaways:
Electric Drive Unit (EDU) efficiency gains through lubricant and additive design
Industry testing for EDU lubricant efficiency
Optimising lubricant viscosity for efficiency and durability
Lubricant chemistry to enable efficiency
Have any questions?
Visit our exhibition stand at the event! Find us at stand space A-5. Come and talk to our additive experts about our electrification and drivetrain lubrication solutions. Getting the lubrication right can offer improved reliability, responsiveness, and peak efficiency throughout a powertrain. Afton's pioneering work continues, helping OEMs to futureproof their drivetrains and their lubricants.
Get your tickets
here
and we look forward to seeing you there soon!
Have any questions before the event? Fill in a website form, and we will get back to you.