HiTEC® 152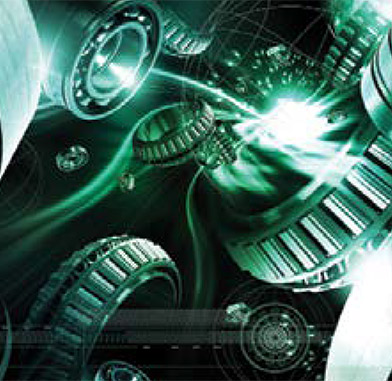 Tackifier Component
To inquire about availability in other regions or to find out more contact your Afton Representative.
Key Performance Benefits
Superior tackiness
Surface adhesion
Mist Coalescence
Multifunctional - suitable for use in a range of lubricant and grease applications
Application
HiTEC® 152 Additive is a combination of a high molecular weight polymer in a selected mineral oil. It contributes significantly to lubricant retention, film thickness and surface adhesion. HiTEC® 152 Additive may be usefully incorporated in a wide variety of lubricating oils, such as lubricants for chain saws, chains, open gears, rock drills, slideways, metal working, wire ropes and textile machinery. Further applications are seen in greases, paints, sealants and mastics, preservative oils and other areas where good surface adhesion is important. HiTEC® 152 is also useful in grease (all soap types) to reduce water spray off, and may also be used to provide mist coalescence in a variety of lubricants which are delivered via a misting system.
Recommended Dosage
Typical dosages range between 0.5% to 2.0% wt. for the formulation of bar and chain lubricants, open-gear lubricants, slideway oils and other oils. Higher dosages of up to 10% may be appropriate in some specialty applications. Please contact your Afton Chemical representative for specific recommendations.
Handling Information
Max Handling Temp: 80°C
Shelf Life: 60 months

For blends containing temperature sensitive components, blend HiTEC® 152 additive first and allow the blend to cool before adding other components.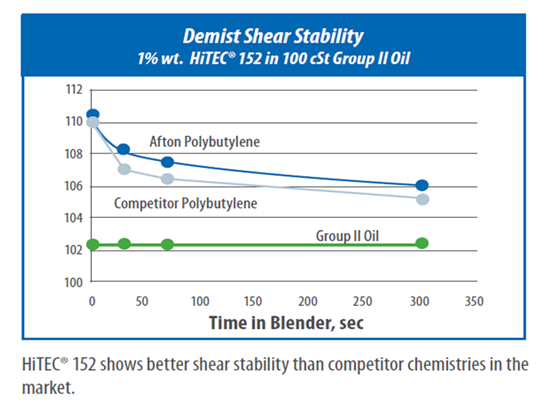 Typical Characteristics