HiTEC® 46608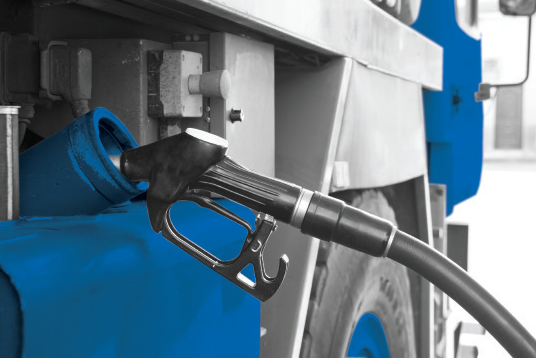 Multifunctional Diesel Winter Performance Additive
To inquire about availability in other regions or to find out more contact your Afton Representative.

Key Performance Benefits
• Improves low temperature operability in a wide range of fuels by lowering the CFPP (cold filter plugging point) and pour point without reducing the fuel's energy content
• Improved fuel economy thanks to the one-tank clean-up demonstrated in critical industry tests, and impressive fuel economy recovery demonstrated in real world conditions
• Reduces risk of fuel line freeze-up or fuel filter icing by depressing the moisture freeze point
• Enhanced engine power and acceleration by restoring injector and combustion performance to their designed output
• Protects engines and injectors from the formation of harmful deposits
• Protects the environment by reducing harmful CO2 and NOx emissions
• Extends the life of the fuel system and injector parts by improving fuel lubricity and preventing corrosion
• Helps prevent unscheduled maintenance, fuel filter blocking, and DPF regeneration by keeping fuel systems clean
• Reduces the tendency of low sulphur fuels to static electricity discharge, by improving the conductivity of the treated fuel

Application
HiTEC® 46608 is a multifunctional diesel fuel additive specially formulated with Afton's latest Greenclean® detergent technology to provide improved performance and winter operablility in today's modern diesel engines. This performance additive boasts a proprietary blend of components that deliver superior CFPP performance, improved low temperature handling, excellent wax anti-settling performance and is formulated for adequate fluidity when stored above -5°F (-21°C). HiTEC® 46608 is scalable to provide complete injector cleanliness, restore fuel economy, improve fuel filterability, prevent power loss, excessive downtime and increased maintenance costs.

Typical Characteristics


Handling Information
Max Handling Temp: 40°C
Shelf Life: 28 months @ ambient
Recommended Dosage
Depending on your performance needs, the treat rate of HiTEC® 46608 can be modified to achieve a targeted level of performance. Dosage may vary depending on base fuels. Please consult your Afton contact for further information.