HiTEC® 5704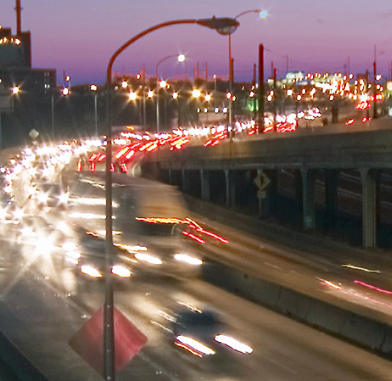 Viscosity Index Improver
To inquire about availability in other regions or to find out more contact your Afton Representative.
Key Performance Benefits
HiTEC® 5704 additive is a pour-depressed version of HiTEC® 5748 olefin copolymer (OCP) VI improver. HiTEC® 5704 additive is recommended for use in gasoline and diesel engine lubricants, particularly when excellent shear stability and high-temperature, high-shear-rate viscosity are desired.
HiTEC® 5704 additive exceeds the ACEA shear stability requirements, even in wide-span viscosity grades. Since HiTEC® 5704 additive is pourdepressed, treatment with supplemental pour point depressant may not be required.
Handling Information
Max Short Term Handling Temp: 120 °C
Shelf Life: 36 months at ambient temperature
Typical Characteristics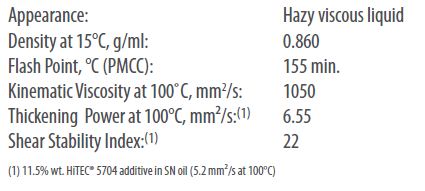 Recommended Dosage
Dosages generally recommended to make the various multigrade viscosity crankcase oils are as follows: