HiTEC® 2414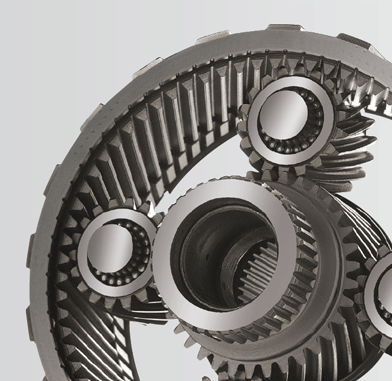 ATF Additive Package
To inquire about availability in other regions or to find out more contact your Afton Representative.
Key Performance Benefits
Good friction durability
Good oxidative stability for longer fluid life
Excellent corrosion protection
Application
HiTEC® 2414 additive package is a unique single additive solution used to formulate high quality ATFs from TASA to GM IIIH level performance in a wide variety of base stocks, allowing oil companies to rationalize their inventory and simplify their logistics.
Typical Characteristics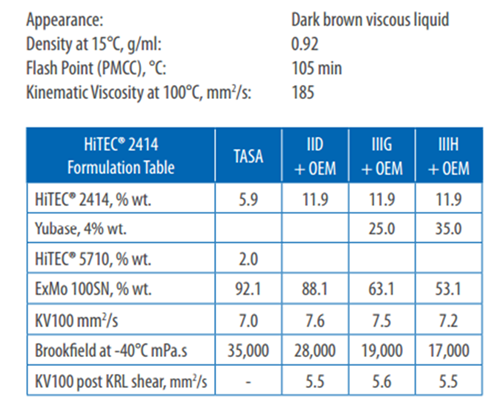 Handling Information
Max Handling Temp: 80°C
Shelf Life: 18 months at ambient temperature
Recommended Dosage
The recommended treat-rate for HiTEC® 2414 is 11.9% wt. in good quality base stocks for most conventional North American and European OEM Automatic Transmission Fluid applications. Please contact your Afton Chemical representative for specific recommendations.
Afton Product Comparison
Approvals