Turbine, Compressor and Circulating Fluids
Afton Industrial high performance turbine oil additives have built in 'performance reserves', which take them comfortably beyond current OEM requirements and enable product differentiation.



Whether your turbine oil needs are for steam or gas turbine, entry or top tier fluids, or for blending across a range of base oils, you can choose from a range of Afton Industrial solutions. Our Passion for Solutions® is evident in the additives we develop to control varnish and deposit build-up in turbines.

Through actively engaging with our customers, we gain true insight into their individual needs, allowing us to deliver additive packages that meet industry demands as well as the specific needs for each of our customers.

Our advanced ashless additive technology extends the life of turbines and turbine oil, and also helps minimize lifecycle costs, ultimately resulting in improved operating efficiency.
Compressor
Historically, compressors have primarily used expensive synthetic oils. By listening to our customers and understanding their needs, we have developed a range of ground-breaking compressor oil additives for use in a variety of base stocks. We specifically developed our range of compressor additives for performance. In fact, in terms of performance, our additives are directly comparable with their expensive synthetic counterparts, but offer substantial cost savings.
Unboxing the Industrial Microbotz Guides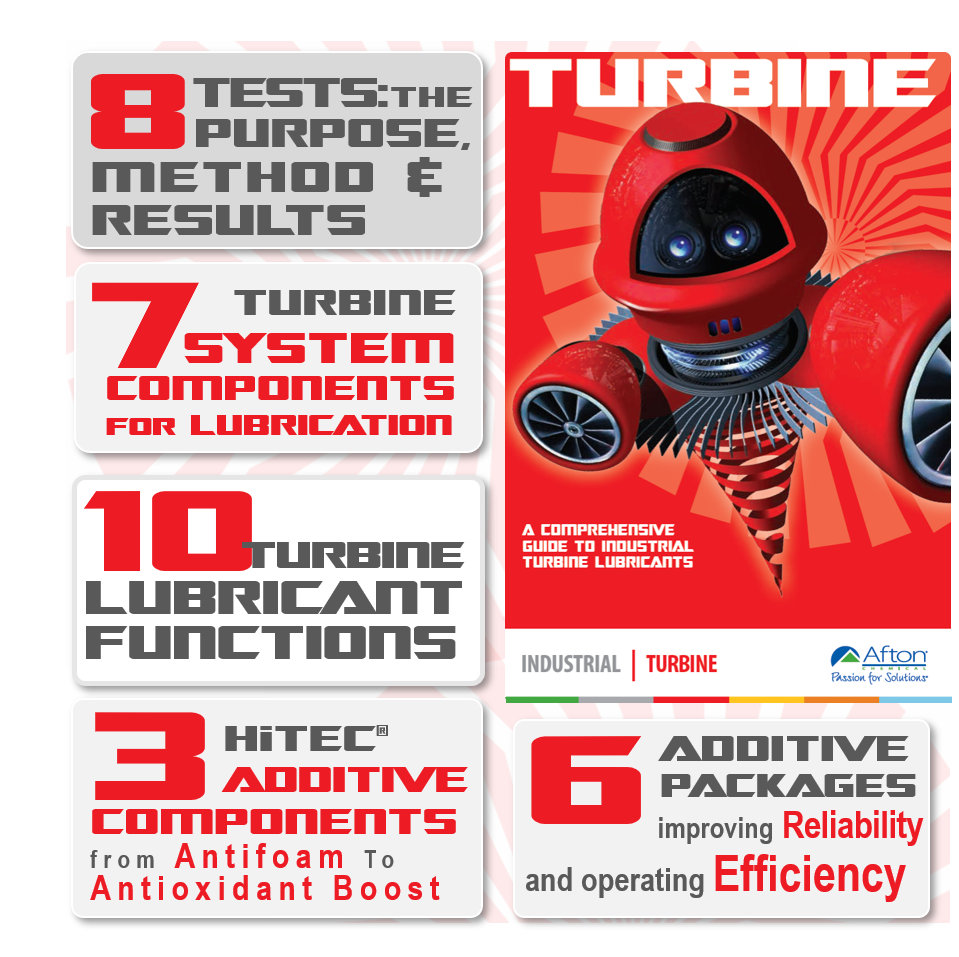 Receive a set of the current Guides
To receive a set of the current Guides published so far in the series, as well as future publications and updates, please click here.
To claim your sample content of the Afton Chemical Microbotz Turbine Guide, please submit the form below.
Why Afton?
Afton provides research-driven additive formulation of unique, tailor-made products for increased oxidation resistance and outstanding rust and corrosion protection.
We develop customized products to control the build-up of varnish and deposits.
Afton's agile and responsive solutions help minimize downtime and maximize efficiency.