HiTEC® 8768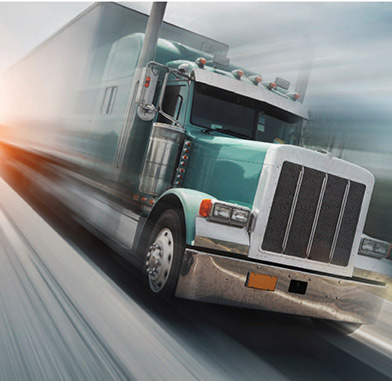 HDEO Additive Package
Um sich über die Verfügbarkeit in anderen Regionen zu erkundigen oder mehr zu erfahren, wenden Sie sich an Ihren Afton-Vertreter.
Key Performance Benefits
HiTEC® 8768 additive is an unique HDEO additive which meets the severe long drain requirements of ACEA E4 in a cost effective SAE 15W-40 viscosity grade. Based on a technology which has accumulated years of field proven performance, it provides an affordable extended drain solution to fleet operators who want to maximise truck operations whilst keeping fix costs under control.

HiTEC® 8768 is particularly well suited for emerging regions needs where low viscosity oils are not available or too expensive to be used for extended drain applications.

HiTEC® 8768 incorporates HiDOG™ which provides market leading soot control in terms of both oil thickening and soot related wear and makes it suitable for the most severe operating condition like mining.

HiTEC® 8768 is and Advanced Additive System that provides an all-in-one solution which combines the performance DI package and the VII for ultimate simplicity at the blending plant.

HiTEC® 8768 offers a number of benefits to the oil marketer:
The only ACEA E4 HDEO Additive based on a cost-effective SAE 15W-
40 using Group I and a minimum 10% Group III base oils
Broad OEM and Industry specification coverage allowing the use in
most equipment and vehicles
Designed for the most severe off road operating condition like mining
Incorporates HiDOG™ in best in class soot and sludge handling and
wear control
Advanced Additive system for blending simplicity and logistic savings
Recommended Dosage
SAE 15W-40 viscosity grade lubricant can be obtained by using a blend of HiTEC® 8768 additive at 26.3% wt. and the appropriate balance of ExxonMobil Group I and Etro Group III base oils. No supplemental VI improver is required.
Typical Characteristics

Handling Information
Max Handling Temp: 50 °C
Shelf Life: 24 months
Profile
API CI-4 Plus, CI-4, CH-4, CG-4, CF-4
ACEA E4/E7-16
MB 228.3
Volvo VDS-3
MAN 3275
Caterpillar ECF-1a
Cummins CES 20078
MACK EOM plus
Renault RLD-2
Detroit Diesel DDC 93K215
Deutz DCQ-II-10
Global DHD-1
MTU 2.0